BIG POWER FOR BIG IMPACT
Introducing the NEW RM 2400 35-watts of cool solar-power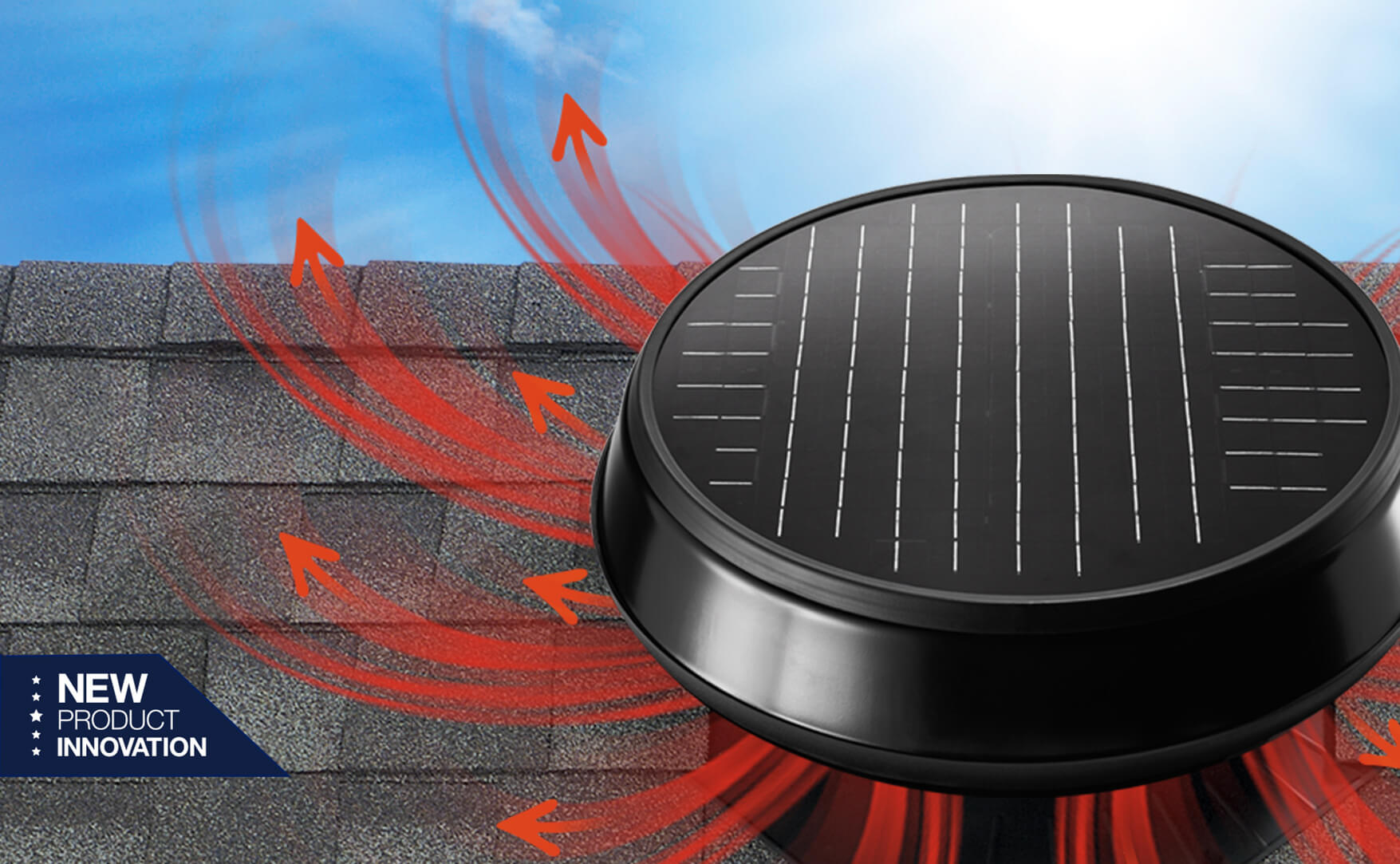 Solatube Solar-Powered Attic Fans
The perfect solution when your house is TOO HOT.
What does it mean for you?
Beat the Summer Heat
Pulls heat from your attic and structure of your home
Provides a more comfortable house interior
Keeps roof structures and materials from deteriorating
Reduces air conditioning costs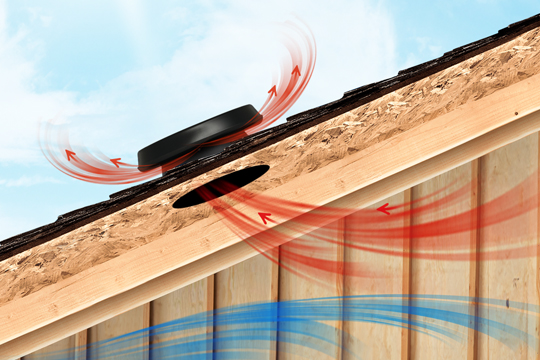 Remove Winter Mold and Moisture
A Solar Powered Attic Fan equalizes interior and exterior temperatures, safeguarding your home from the worst of winter.
Removes excess humidity from showers, humidifiers, and dishwashers
Prevents leaks and structural decay triggered by ice buildup on your roof
Avoids damage to insulation and framing materials produced by moisture accumulation
Fights weakening of internal structures caused by mold and fungus growth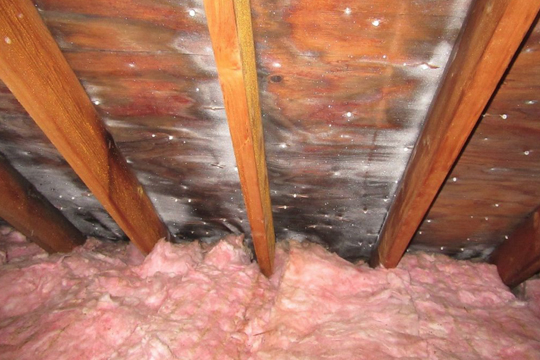 FIND YOUR LOCAL DEALER
Introducing the Roof Mount 2400 Solar Attic Fan.
When summer hits, you want a solution with serious power to vent the heat from your attic. The RM 2400 is our biggest attic fan ever, with an industry-leading 35-watt solar panel that generates maximum energy for major air movement.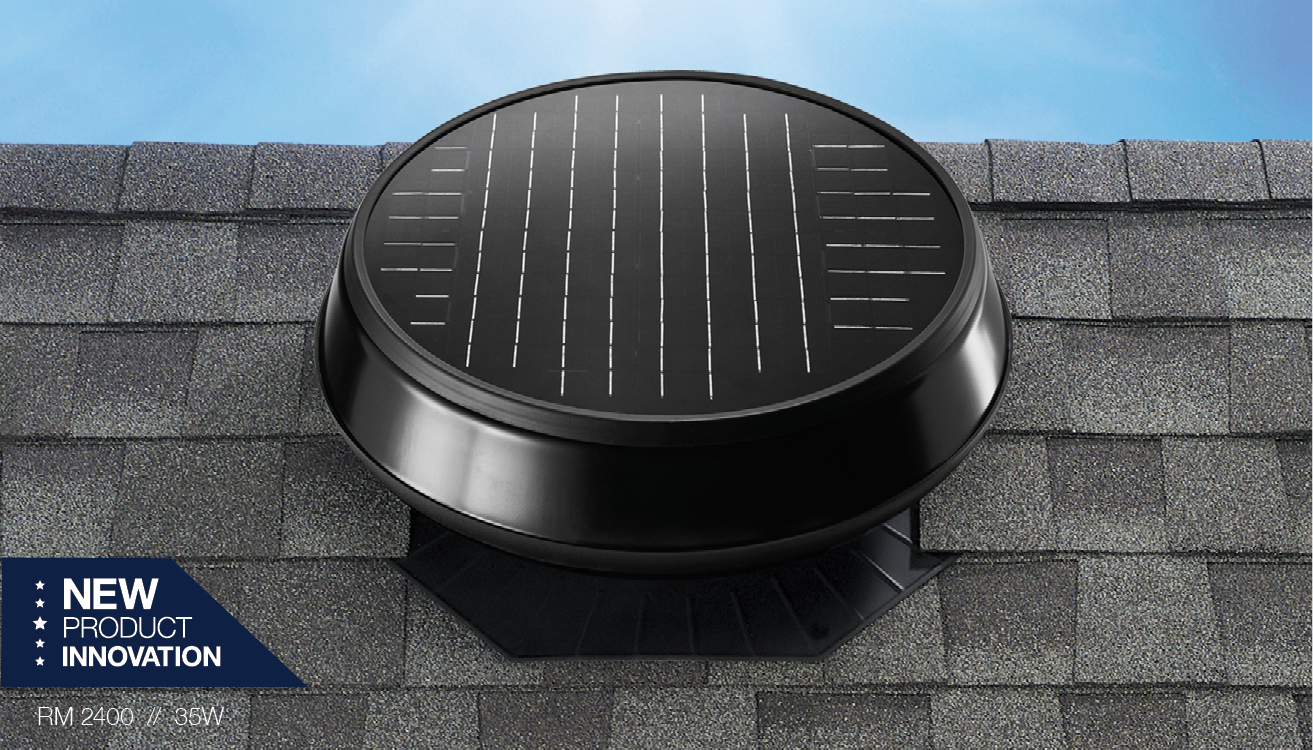 Our Strongest Motor Yet.
The RM 2400's new motor is an absolute beast. It can handle maximum wattage from the solar panel, better converting that power into higher fan speed, while running with ultra-low vibration and sound.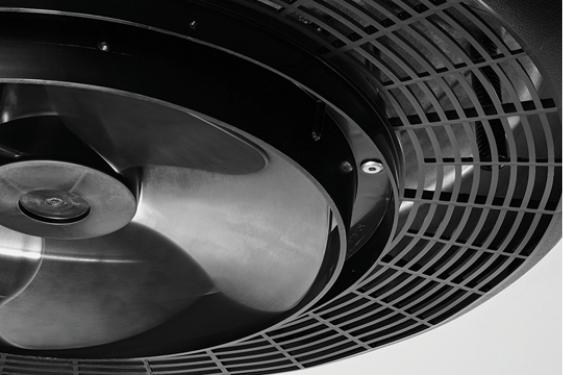 ---
---
Add the Thermal Switch – Temperature Controlled Attic Fans
Maximize motor performance by adding Temperature Controlled Thermal Switch to any attic fan model. Using a thermal switch, the fan will turn off when it gets cold and turn itself back on when the temperature gets hot in your attic. The thermal switch activates when temperatures reach approximately 85° F (29° C) and deactivates when temperatures drop below 65° F (18° C). Can be installed on all attic fan models.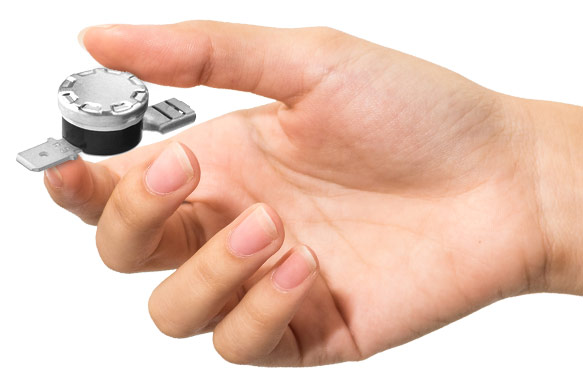 RM 1500 Add-On Panel – For boosting performance
When shadows limit sun exposure and minimize the performance of your Solar Star Ventilation Fan, supplement its operation with the RM 1500 Add-on Panel to ensure continuous operation throughout the day.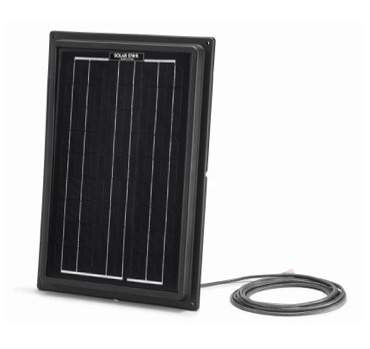 ---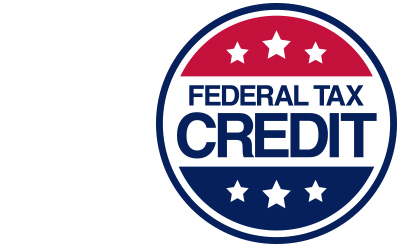 Solar = Savings
Thanks to the solar components in Solatube Attic Fans, they qualify for a federal tax credit. So you not only save on air conditioning costs with an attic fan, but you'll save on the products and installation too.Take advantage of the tax credit now!
Whole House Fan: Additional Attic Cooling
In addition to the benefits of our solar-powered attic fans, homeowners who install Solatube's powered Whole House Fans to cool their living spaces benefit from having their attics cooled as well.
Learn More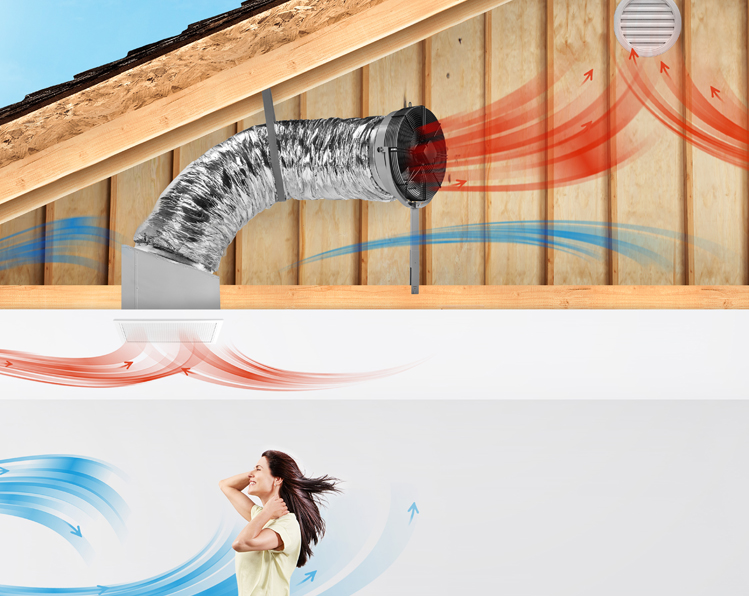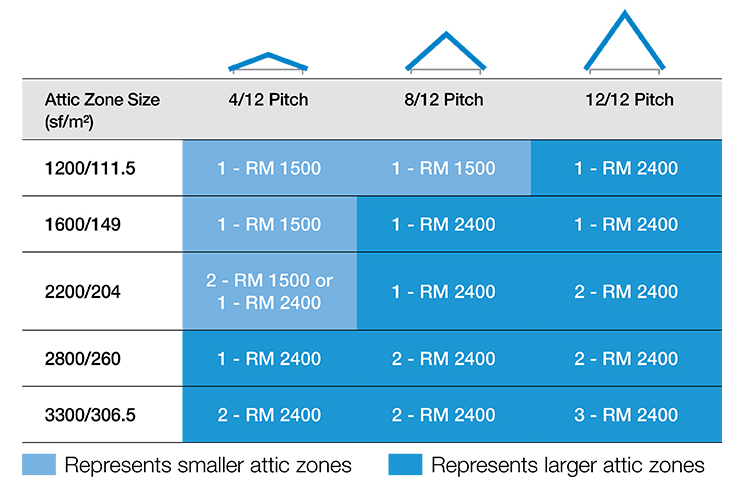 Application Guide